This is a program I have put together of some of the nicest 4-hand piano music written for both two pianos and one piano four hands.
For many years my wife and I played duets on the piano. We had two pianos so we could do some of the most beautiful piano music around.
Here's an example
I have prepared an hour long program of some of the more beautiful pieces we played. I added the second piano part by using a sophisticated software called LogicX Pro so I can be accompanied by the computer while I perform.

Even if you don't have a piano, it is possible to have this performance at your facility. I have obtained extremely realistic piano sounds to use which are difficult to tell from the real thing. (The examples here use these)
I have the equipment which is portable enough to carry to your community. Therefore, even places without a piano can take advantage of this concert.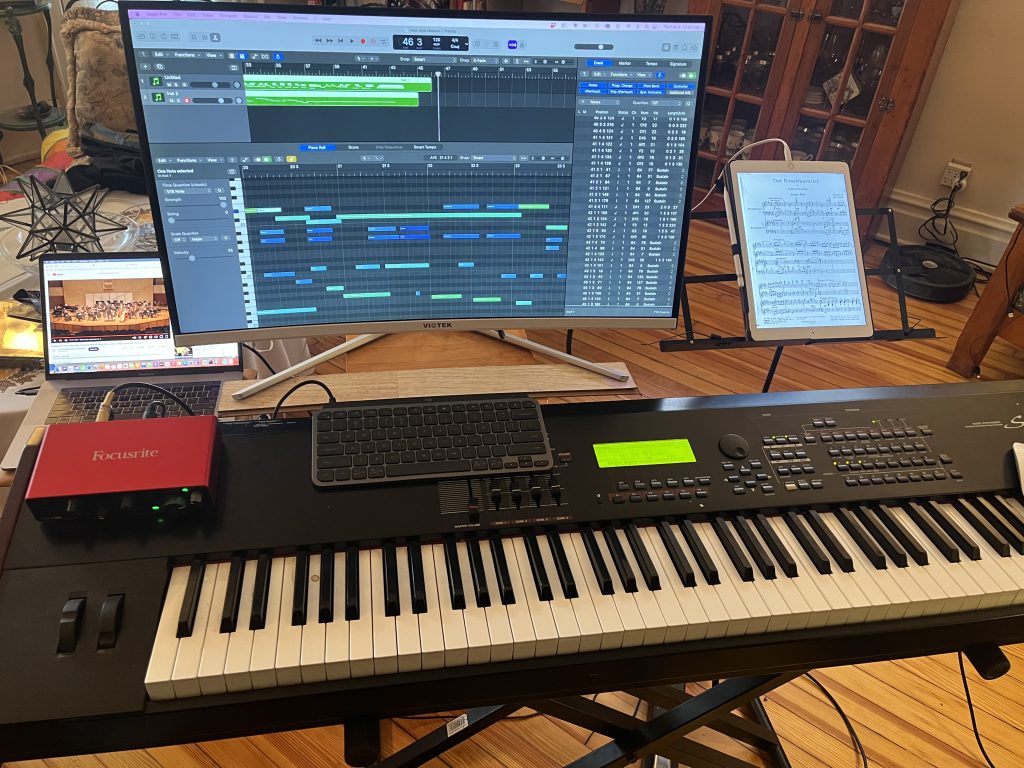 The concert is an hour long. I am willing to work with most budgets. If you would like to book the program, please contact me at michael@virtualpianist.com or call 610-216-4131.
The Program
Der Rosencavalier by Strauss
Dolly Suite by Fauré
Saturday Night Waltz by Copland
Milonga Del Angel by Piazzola
Libertango by Piazzola
Pineapple Rag by Joplin
About the Pianist
Michael has been performing all his life starting with a debut at Carnegie Recital Hall when he was 14. For over 20 years, Michael has been the principal pianist for the Allentown Symphony and has played as a soloist and with various chamber groups throughout the country.
You can hear more recordings of Michael's HERE.